As I suddenly found myself, for the first time ever, in the Chicago Airport waiting for my last plane to Atlanta, I was first of all reminded why I should travel more often. All my worries and insecurities was gone. I was well-balanced. No questions asked. On the move, I find myself calm and inspired to write and be creative.
The border-control was not what I had expected. Everything went smooth. I don't know why I thought it wouldn't, honestly. And as I walked down the poorly signed corridors wondering where on earth I was going to end, a few things hit me:
Americans apparently loves signs. However, it seems to me that they don't know how to make them efficient. Read: I found it very difficult to find out where on earth transferring was going to happen in Chicago Airport and feared I was going to end up on the streets instead. Which would have been an adventure also, just not the one I had in mind for this particular trip.
In front of every McDonalds there was a line. And there was several. Fast food seemed to be the only thing people ate.
Why oh why do you have so much water in your cisterns? I mean one really, really cannot hide what ever one is doing behind the closed doors of the toilet. All the unnecessary sounds one make… And all the water used. Environmentally, that cannot be good either.
With that being said. Atlanta was amazing. The Americans I met was amazing. So open. So charitable. So inspiring. All in all, this city visit was a bid different from all the other towns and countries I've been to. Visiting friends just changes a visit from being tourist to becoming more under the radar and more local – despite it being quite clear that it is a tourist walking around when the only sigh of amazement she uses is shit. It is a really good way of experiencing a city, as one benefits from other peoples' experiences from meeting the community and have a clear vision of what to see.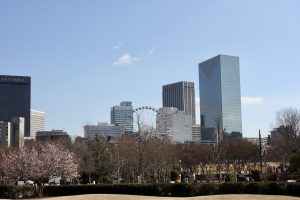 After what I've learned this is apparently, must see's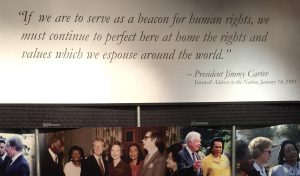 Firstly, Martin Luther King Jr. Museum (An amazing opportunity to learn about a very big part of the American history of the fight for civil rights! I found this museum very inspiring. There is a lot of information and it can seem overwhelming. But the different videos and movies shown frequently sums up the different texts. His story is so inspiring. And the museum is all free.).
The Jimmy Carter Museum (A great comparison to the Martin Luther King Jr. Museum – A LOT of information, but interesting all together.)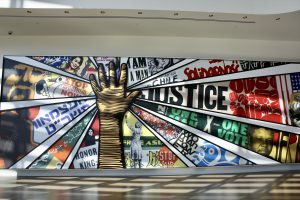 The Center for Civil and Human Rights. (A museum that sums up the history of human rights. Probably the coolest museum I've ever been to. GO THERE! If, of course, you like me find human rights and the history surrounding it interesting).
The Centennial Olympic Park (Make a picnic – try to find your country on the overview of that years olympic winners, carved in stone. Let your kids run through the fountain of the olympic rings. All in all, a very hyggelig park with many opportunities).
The Coca Cola museum (I did not go myself, my friends did not find that was necessary and I kind of thought the above mentioned things a bit more interesting. But, if I was travelling with kids I would). Georgia Aquarium (Again, the same goes for this activity. But I did include it, if any families are reading along).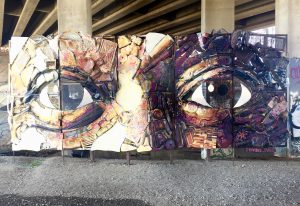 All things considered, I would suggest taking a stroll in the streets of Atlanta. Take an uber downtown and walk between the huge skylines, or take an uber to Little Five Points and go shop in the antic stores – a part of the city that changes according to what time of day you walk around. Go eat at Krog Street Market or take a stroll down Eastside BeltLine trail and see the art that is placed along this walk and end up in the Ponce City Market for dinner or lunch. The possibilities is endless and there seems to be a lot more possibilities. If you are going check out this webside for more information.
For the gluten and dairy-free trip to Atlanta, I wouldn't be alarmed and worried. Atlanta is by far probably the easiest city to travel to, when having allergies. It is a really good idea to google restaurant possibilities, because there is a lot of amazing eating possibilities – not fastfood, by the way. Maybe, just go to a supermarket and shop. There is a lot of different opportunities there (and it is a sightseeing in itself). Or, just ask. Everyone's amazingly helpful and are willing to help making sure you can eat what they serve in the restaurants.
And if all things fails, just buy Ben & Jerry's Dairy Free ice-cream. There is unfortunately only two out of the 4-5 dairy-free flavours that is also glutenfree – but the coffee caramel thingy is AMAZING!!!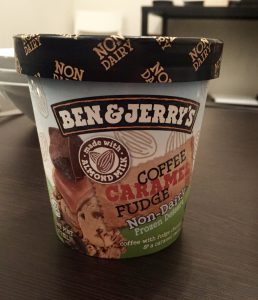 Now, this is a travel I wouldn't mind taking again another time!