"Opstandelsen"
"The resurrection"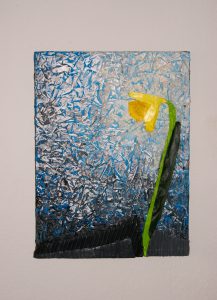 30×40
Based on: Es 53, 4-5, Matt 27, 51 & Sl 103, 1-5.
---
"Fodsporene i sandet"
"The Footprints in the sand"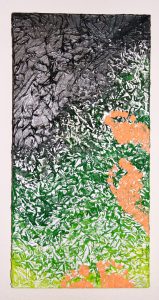 Owned by Jonas Ægidius
35×70
Inspired by the tale of the footprints in the sand.
---
"Fam. Laustsen's billede"
"Fam. Laustsen's Picture"

Owned by Fam. Laustsen
Inspired by: Ef. 5, 31
---
"Wombats billede"
Made for 'Wombat', 5/9-10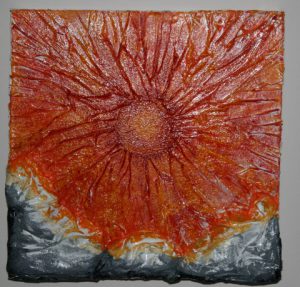 Inspired by Gen 1,27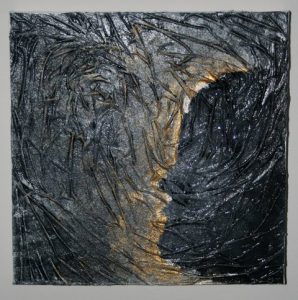 Inspired by Sl 139, 16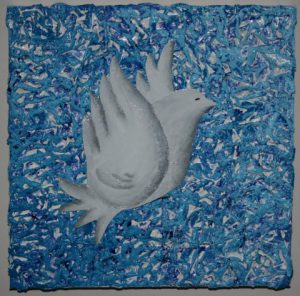 Inspired by Matt 3,16-17
---
"The word of God"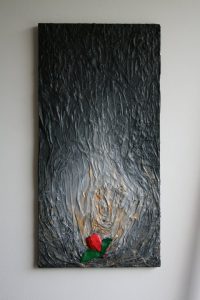 37×70
Inspired by Matt 13, 31-32
---
"I Herrens Hænder"
"In the Hands of the Lord"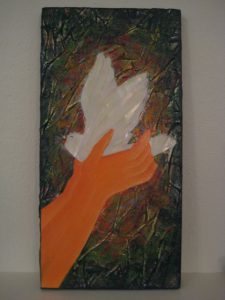 Olau's picture
---
"The Jump"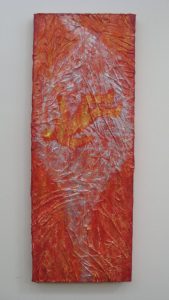 Made for Grethe Toft
One step,
into the unknown.
One jump,
off the edge of security.
One trust,
in the God almigthy.
One believe,
that he'll catch me
---
"Jesu Genkomst"
"The Return of Jesus"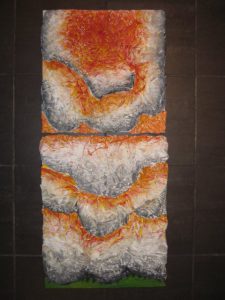 Birthday present for my grandfather.
---
"Syndefaldet"
"The Fall of Man"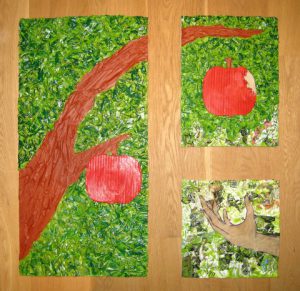 Owned by Ida.
---
"Maleriet der ville selv"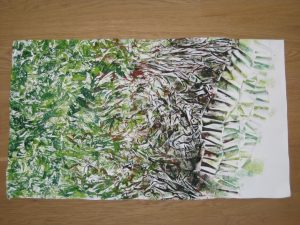 Inspired by Es 45, 9-10
Når jeg beslutter at leve for dit ord,
Og med dit ord.
Når jeg beslutter at leve ad din vej,
Og følge dig,
Når jeg går ad dine stier,
Når jeg går efter dig,
Så kommer fristelsen stærkere,
Stærkere mod mig.
For hvad jeg i mit sind vil,
Det gør mine hænder ikke,
Hvad jeg i mit sind ikke vil,
Det gør mine hænder.
Derfor Herre Gud.
Derfor Kære Far,
Når du maler mig.
Når du maler mit livs maleri,
Og jeg gerne vil mig selv,
Så tag magten,
Fjern min frie vilje.
For dit værk,
Er i sidste ende,
Den bedste vej at gå.
---
"..og de to skal blive ét kød"
"…and they shall become one"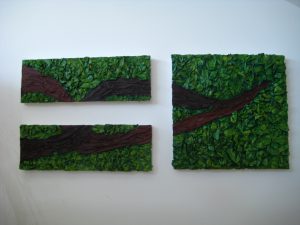 Made for Agnete & Andreas.
Inspired by Es 5,31